WEBRip: Ripped earlier from a streaming service, similar quality as BluRay.
Download Torrent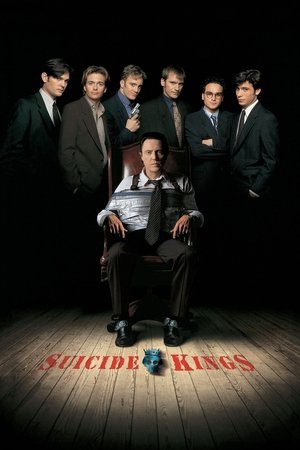 Suicide Kings (1997)
Charlie, a former mobster, is abducted by five privileged young men desperate to raise a $2 million ransom to save the sister of a friend. As Charlie plays mind games, however, his captors splinter — each wondering whether one of their own had a hand in the crime.
Genre: Action, Comedy, Crime, Drama, Thriller
Director:
Peter O'Fallon
Actors: Christopher Walken, Denis Leary, Henry Thomas, Jay Mohr, Jeremy Sisto, Nina Siemaszko, Sean Patrick Flanery
Country: USA
Language: English
Subtitles: Click Here
Duration: 106 minutes
Quality: HD
Release: 1997
MPA Rating: R